Our tents
We are proud to present Glamping Rovinj and our tents "Bura", "Jugo" and "Maestral"
Enjoy your stay in a luxurious campsite in beautiful city of Rovinj in Istria. Glamping Rovinj is represented by brand new eco friendly glamping tent located in Camp Porton biondi. The camp itself is located near the city among the pine trees surrounded by lavish Mediterranean vegetation. Overlooking the city of Rovinj. Beach is located only 50 m away from camp.
Tents have a fridge, dishes, additional towels and bedding and a small stove. We love our pets so off course the tents are pet friendly. Closest beach is only 50m away.
Camp is just next to the beach, located in a small forest, covered with tree shad and is perfect for relaxation over the hot summer days. Beautiful city of Rovinj is within walking distance as well. Rovinj is one of Istria-s most beautiful
cities. In the camp you have a restaurant, bakery, massage places and possibility to rent bikes.

We are putting a lof of effort to make sure our guests have a great stay and an amazing expirience. If you have any questions, don't hesitate to get in touch.
Eco Friendly
We are all about being environmentally friendly so we're making sure everything is up to standard.
Pet Friendly
We absolutely love animals. If you are the same and take your pet everywhere, we're aboard.
Plastic free
No plastic at this site. Doing our best to provide plastic free enviroment.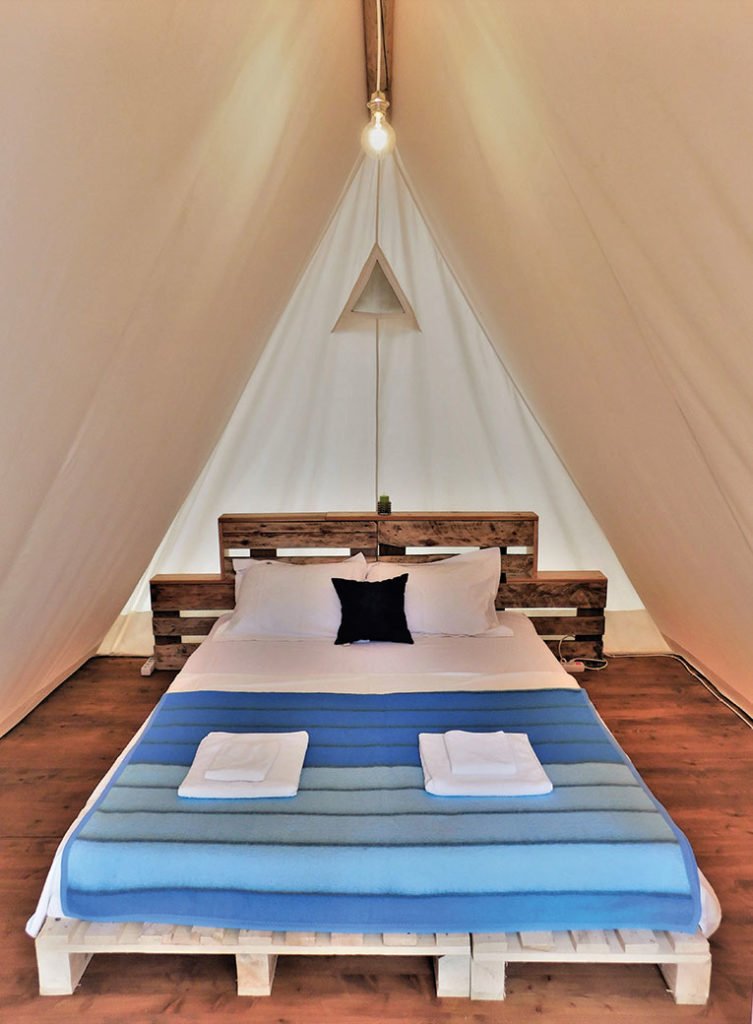 Comfortable
Tents are new and equiped with everything one needs on a vacation. Get comfortable and enjoy.
Sea View
Is it a vacation if you don't get to enjoy an amazing view? We got you covered.
Great terrace
Whether you are a morning person or a night owl, you can enjoy every moment of your vacation on it.
Gallery
Take a look at our photos and see what we can offer
Comfortable and pleasant accommodation, nice and helpful owner, complete connection 😊
Great location on the camp site close to reception and the shore. Swim before breakfast.. no problem.